Let EasyTime improve your business
Stay optimized on all projects
Benefits for employees
No longer need to drive past the office with the timesheet

Overview of time spent as well as holiday and leisure balances

Quickly create km accounting and product consumption

Ability to document your own work with photos yourself

View the scheduled tasks on the phone. If you run out of tasks then choose from the pool of jobs
Benefits for the company
Better overview of all current projects

Don't waste time having to thin curly time sheets on paper

Hav altid styr på km-regnskab og vareforbrug

Upload photos and documents to the project so everyone in the field can see them

Plan and get a graphical overview of all tasks to be performed
The market's most complete system of integrated features
Access the market's most complete system of integrative features. You only pay for the number of EasyTime's many features that you choose to use. The EasyTime system consists of a wide variety of functions that can be easily integrated with each other
Tidsregistrering
Planlægning
Kvalitetssikring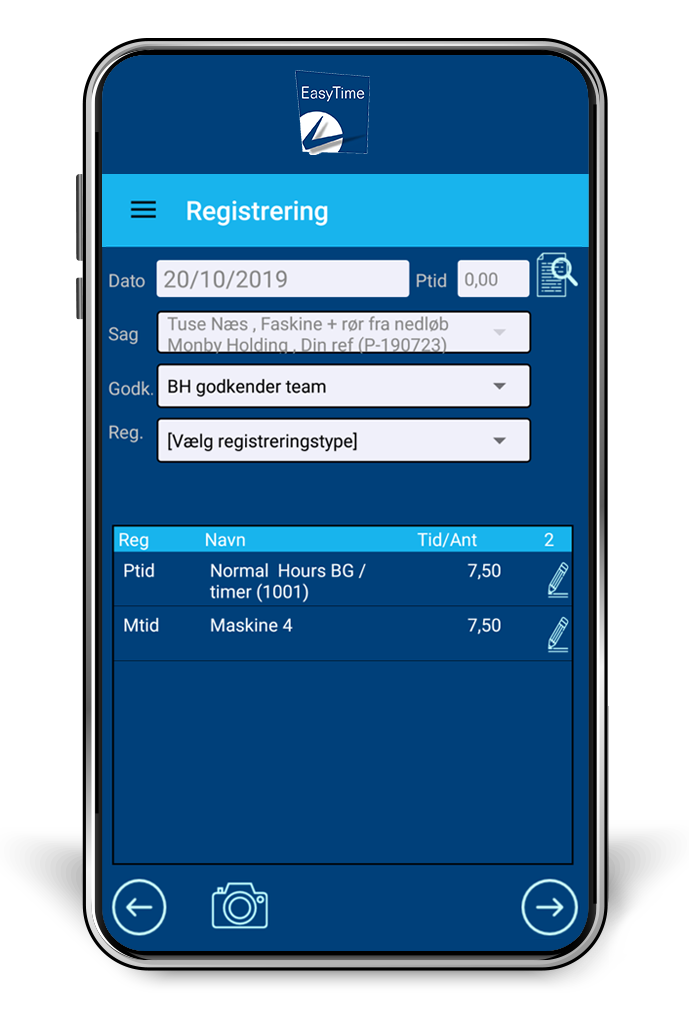 Nem og hurtig registrering
Med få tryk på mobilen foregår registrering af tid direkte på mobil eller computeren.
Ingen papirarbejde
Undgå at du eller dine medarbejdere skal huske at indlevere timesedler på kontoret.
Overblik over projekter
Du har hele tiden et aktuelt overblik over tidsforbruget på en given sag.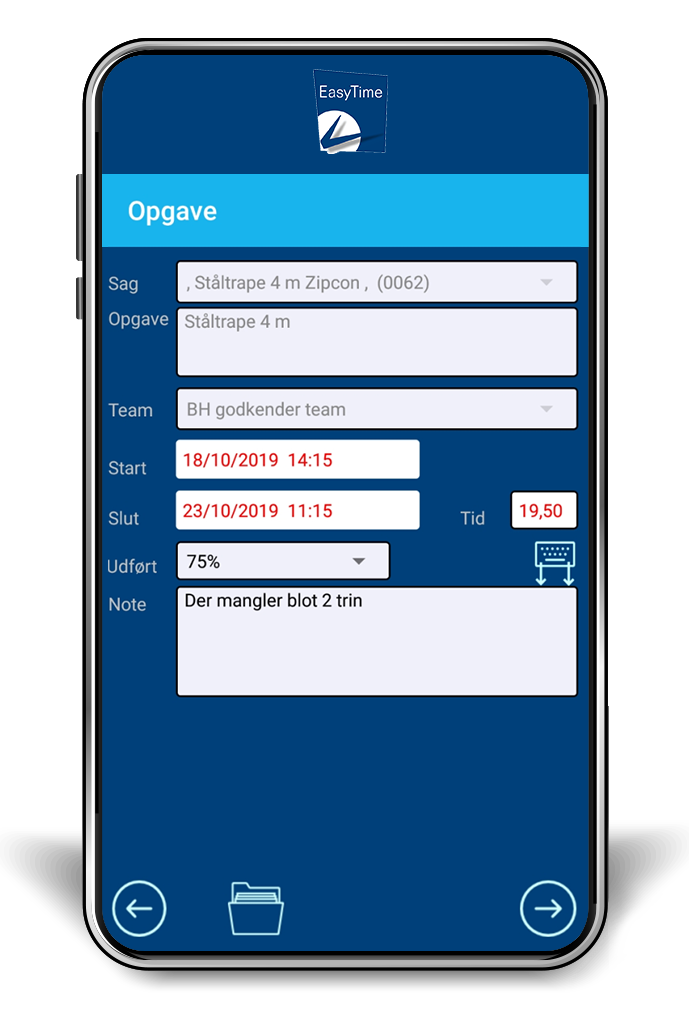 Det har aldrig været lettere at planlægge dit mandskab
Virksomhed og medarbejdere giver et overblik over dagens og ugevis opgaver.
Fuld udnyttelse af mandsskabsressourcer
Find nemt ledige medarbejdere og fordel opgaver direkte for EasyTime.
Følg med i alle processer og status
Projektet viser alle dokumenter, billeder og notater på sagen - Alle kan følge med i færdiggørelsesprocenten for en sags-opgave.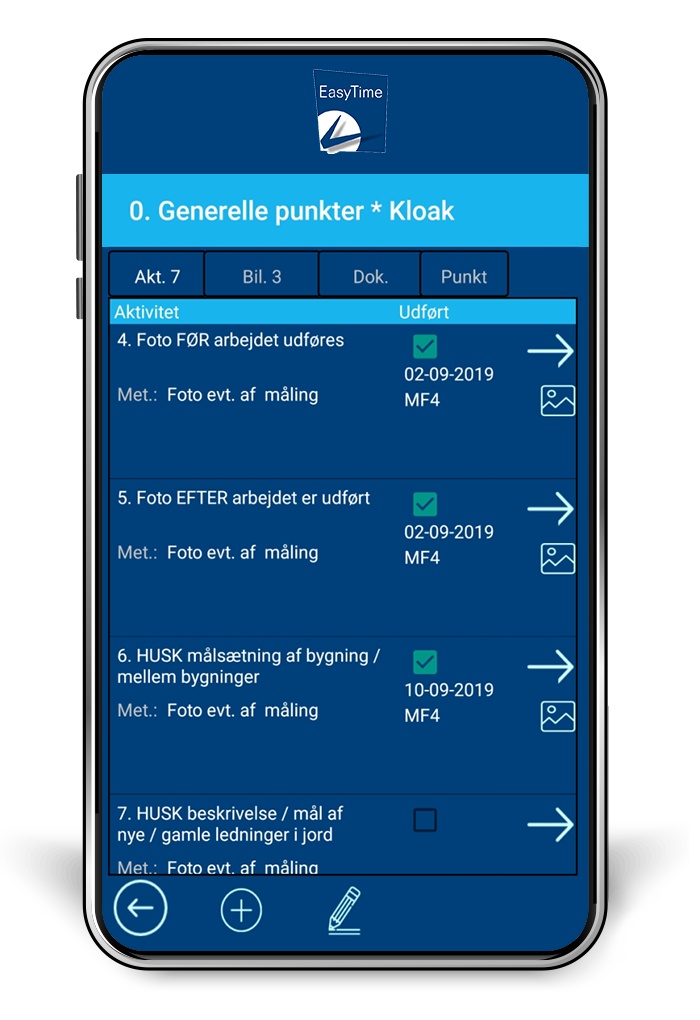 Opdeling af raporter til kunder og til internt behov
Generer kvalitetssikringsrapport for sagen gennem skabeloner, der gør det let.
Opæstning og gennemgang af kontrolpunkter
Afviste kontrolpunker er automatisk med i Intern rapport til opfølgning, samt dokumenter kan tilknyttes til sagen.
Tilføj GPS position og billeder direkte fra mobilen
Tilknyt fotos taget med mobilen, samt GPS position tilføjes til registreringer.
EasyTime is used in more than 20 different industries
Common to all of them is that they have discovered the benefit of bringing together multiple administrative tasks around project management such as timesheets, time registration, consumption of goods, driving registration and so on in one unit.
It is solved with EasyTime's flexible set-up, so EasyTime can be customized exactly to your needs in your industry.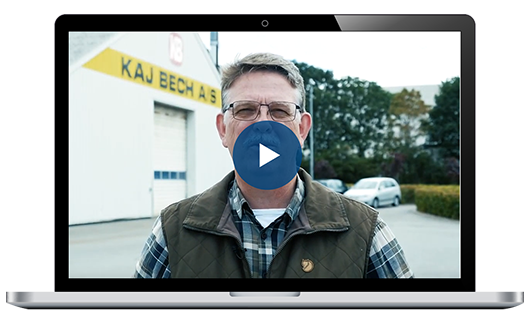 This is what customers say about EasyTime
Hør mere om en pakkeløsning hos EasyTime
- Helt uforpligtende!
Vi kontakter dig enten via telefon eller mail, og tager en snak om dine muligheder med Easytime.
Contact us and hear about our free Introduction
Use automation to grow your business
The smartest companies are obsessed with automating as many processes as possible to stay ahead of competitors and scale their business
Get stress-free bookkeeping
Spend less money on your bookkeeper and stay in control – without having to spend time on tasks you hate to solve
You are only 1 minute from a free introduction